Artists > Atget, Eugène
Eugène Atget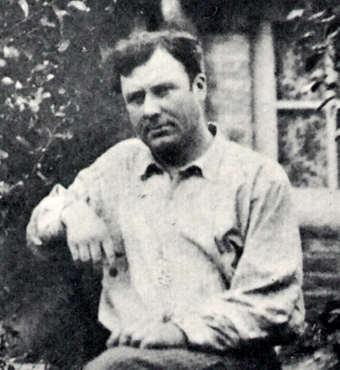 "He will be remembered as an urbanist historian, a genuine romanticist, a lover of Paris, a Balzac of the camera, from whose work we can weave a large tapestry of French civilization." — Berenice Abbott
Eugène Atget was a French flâneur and a pioneer of documentary photography, noted for his determination to document all of the architecture and street scenes of Paris before their disappearance to modernization.Most of his photographs were first published by Berenice Abbott after his death.An inspiration for the surrealists and other artists, his genius was only recognized by a handful of young artists in the last two years of his life, and he did not live to see the wide acclaim his work would eventually receive.
Atget created a tremendous photographic record of the look and feel of nineteenth-century Paris just as it was being dramatically transformed by modernization, and its buildings were being systematically demolished. Atget had published almost no work before "his genius was first recognized" by Man Ray and Berenice Abbott, two young American photographers working in Paris at the time.When Berenice Abbott reportedly asked him if the French appreciated his art, he responded, "No, only young foreigners." His discovery by Ray and Abbott happened around 1925, just two years before his death, and Berenice Abbott first published most of his work in the United States only after his death. She exhibited, printed and wrote about his work, as well as assembled a substantial archive of writings about his portfolio by herself and others. Abbott published Atget, Photographe de Paris in 1930, the first overview of his photographic oeuvre and the beginning of his international fame. She also published a book with prints she made from Atget's negatives: The World of Atget (1964). Berenice Abbott and Eugene Atget was published in 2002.
After Atget's death in 1927, his remaining archive was split. 2000 negatives were donated to a Paris institute, with the remainder bought by Berenice Abbott with financial support by Julien Levy. In 1929, eleven of Atget's photographs were shown at the Film und Foto Werkbund exhibition in Stuttgart. The U.S. Library of Congress has some 20 prints made by Abbott in 1956.The Museum of Modern Art purchased the Abbott/Levy collection of Atget's work in 1968. In 1985, MoMA completed publication of a four-volume series of books based on its four successive exhibitions about Atget's life and work.