Artists > Braun, Adolphe
Adolphe Braun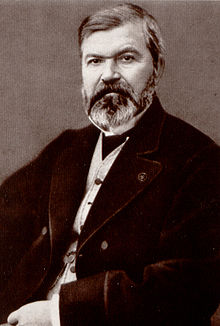 Adolphe Braun (June 13, 1812 – December 31, 1877) was a French photographer, best known for his floral still lifes, Parisian street scenes, and grand Alpine landscapes. One of the most influential French photographers of the 19th century, he used contemporary innovations in photographic reproduction to market his photographs worldwide. In his later years, he used photographic techniques to reproduce famous works of art, which helped advance the field of art history.
Braun's early photographs were primarily of flowers, originally taken to complement his work as a pattern designer. Subsequent photographs focused on Alpine landscapes, especially lake scenes, and glacier scenes. Unlike many landscape photographers during this period, Braun liked to include people in his scenes. Photography historian Helmut Gernsheim suggested that Braun was one of the most skillful photographers of his era in rendering composition. While not known as a portraitist, he did take portraits of several notable individuals, including Pope Pius IX, Franz Liszt, and the Countess of Castiglione, mistress of Napoleon III.
Braun's work has been exhibited at the Metropolitan Museum of Art, the J. Paul Getty Museum, the George Eastman House, and the Musée d'Orsay. His photographs of Parisian street scenes and Alpine landscapes are frequently reproduced in works on the history of photography.