Artists > Ellen Auerbach (1906 – 2004)
Ellen Auerbach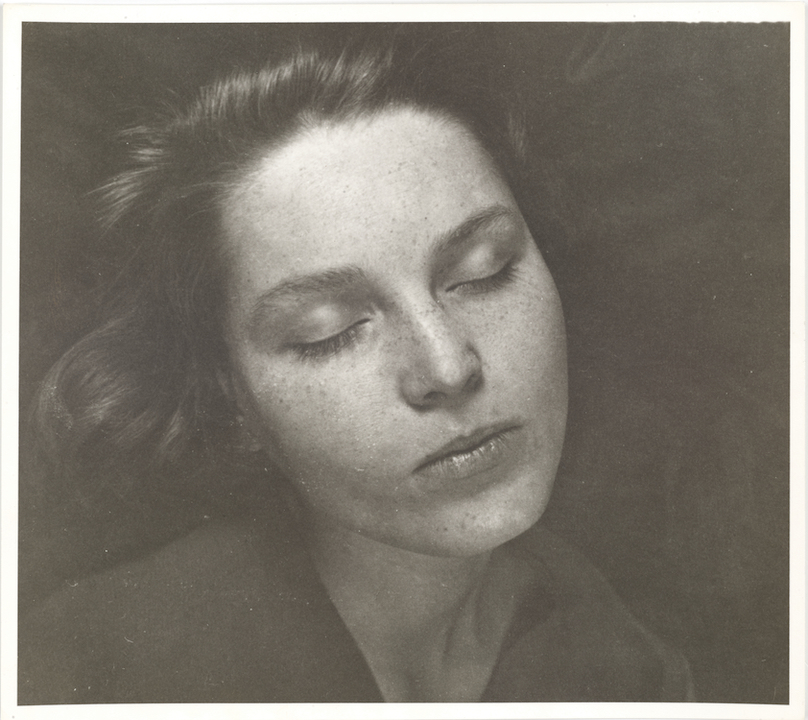 Ellen Auerbach was born Ellen Rosenberg in Karlsruhe on May 20, 1906, and studied there at the Badische Landeskunstschule from 1924 to 1927. In 1928 she moved to the Kunstgewerbeschule in Stuttgart before going to Berlin in 1929 to take lessons with the photographer Walter Peterhans. Through him she met Grete Stern, with whom she opened the photo studio ringl + pit in 1930. The two photographers successfully established themselves in portrait and commercial photography. Ellen Rosenberg also made the acquaintance of her future husband, the stage designer Walter Auerbach, in Berlin.
As early as 1933, she emigrated to Palestine, where in 1934 she opened the photo studio Ishon (Eyeball) with Liselotte Grschebina, specializing in children's portraits. After a failed attempt to settle in London in 1936, she married Walter Auerbach in 1937, with whom she succeeded in further emigration to the USA. From 1939 to 1940, the couple lived in Philadelphia, where Ellen Auerbach worked as a photographer for a private art collection. During this time they were able to produce experimental photographic studies and learn the technique of carbro printing. From 1939 to 1955 she frequently stayed on Great Spruce Head Island (Maine) and created numerous photographic works here, without commission, on her own. In 1945 she separated from Walter Auerbach and after 1946 worked at the Menninger School of Psychiatry in Topeka, Kansas, where she used film and photography to document behavioral studies of children and infants. In 1954 she taught photography at the Junior College of Arts & Crafts in Trenton, New Jersey, among other positions, before embarking on a four-month trip to Mexico in 1955 with Eliot Porter to photograph churches. Ellen Auerbach made numerous other trips, including to Mallorca, Argentina, Greece, and Norway, making travel and street impressions an important part of her photographic oeuvre. From 1965 to 1984, she worked as a therapist for children with learning disabilities at the Educational Institute for Learning and Researching in New York and hardly ever took photographs.
Her photographic work, primarily from the Weimar Republic period, was rediscovered beginning in the late 1970s, and a series of group exhibitions followed in the United States and Germany. In 1998, the Akademie der Künste, Berlin, organized the exhibition The Photographer Ellen Auerbach. Retrospective. In the same year, Ellen Auerbach donated a large part of her photographic oeuvre to the Akademie der Künste and endowed the Ellen Auerbach Fellowship for Photography, which is awarded by the Akademie every two years.
Ellen Auerbach passed away on July 30, 2004 in New York City.